Start Your Own Virtual Practice
with Rocket Doctor
Get access to a platform and support system that is committed to equipping you with the tools you need to power your virtual care practice


Leverage digital health technology to manage your patients and grow your reach. Elevate your practice today.
Rocket Doctor's digital health platform and marketplace empowers providers to break down obstacles that limit access to quality, comprehensive and cost-effective healthcare.
By using Rocket Doctor's platform, family physicians, emergency physicians and specialists can run their own virtual practices, serve their existing patients and reach new ones. Sign up to transform your practice today.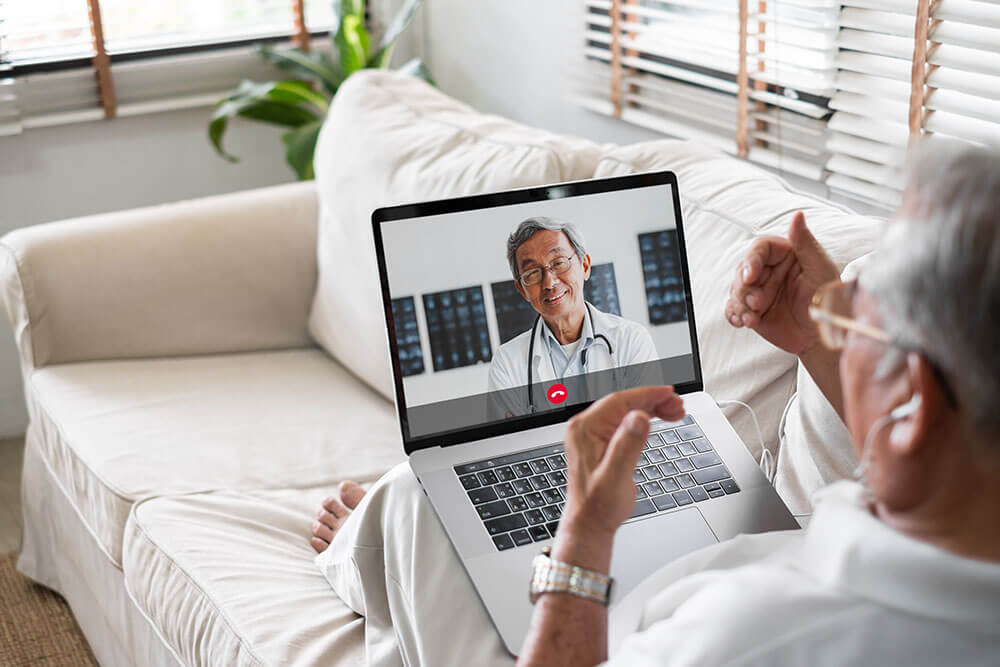 The Benefits of Running Your Virtual Care Practice with Rocket Doctor
A Message from Rocket Doctor's Founder and CEO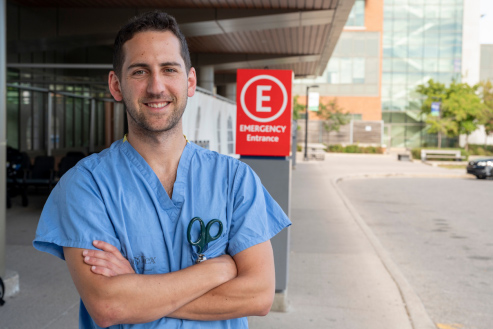 Rocket Doctor founder and CEO: Dr. William Cherniak
William Cherniak BSc MD MPH CCFP(EM)/DABFM is an Emergency physician with training in family medicine and global public health.
"As a practicing Emergency Room Doctor, I saw first-hand how our healthcare system was overwhelmed  and inefficient, doctors are overworked and are often seen as nothing more than a cog in a wheel.
Rocket Doctor is a telemedicine platform built by doctors, for doctors. We're not only using technology to support the inefficiencies of our healthcare systems and expanding access to quality care, we're building a community of likeminded clinicians who share this same common goal."
What you can expect from Rocket Doctor
"As a Healthcare provider working with Rocket Doctor, you can expect access to a platform and support system that is committed to equipping you with the tools you need to power your virtual care practice.
We are committed to providing a supportive environment, access to clinical support when you need it and access to an engaged community of likeminded clinicians striving to improve every day.
We understand that flexibility is important, which is why we offer a range of scheduling options to accommodate your needs. We also believe in fair compensation, and offer highly competitive fees to ensure your earnings are maximized."
What Rocket Doctor expects from providers
"At Rocket Doctor, we hold ourselves and the Healthcare providers on the platform to the highest standards of patient-focused virtual care, at the same time helping underserved communities, supporting healthcare systems and advancing our platform.
Rocket Doctor's platform is designed to equip providers with the best tools to practice the best possible care, particularly for those that have difficulty accessing healthcare. We expect providers on the platform to share our commitment to this goal.
As a provider on Rocket Doctor, we expect you to prioritize the needs of your patients and provide quality, personalized virtual care at all times.
We are constantly striving to improve our platform and systems and we expect providers that join our community to help us find ways that we can advance, so that together, we can take the delivery of patient care to new heights."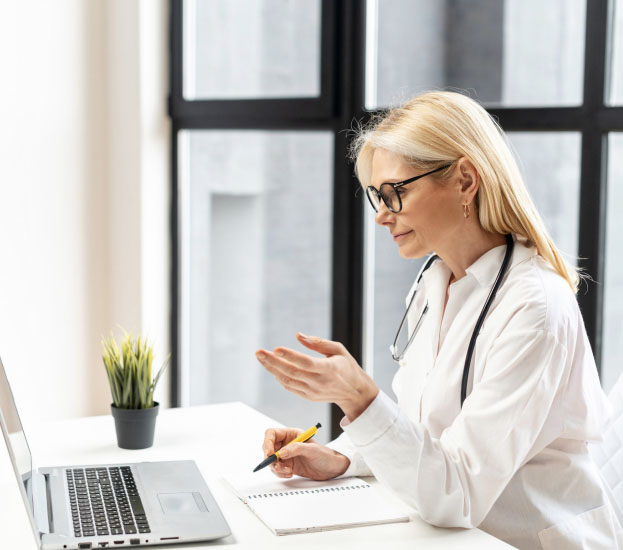 "If this sounds like something that you'd love to be a part of, then we'd love to have you on board!"
If you're a healthcare provider looking to expand the reach of your medical services, Rocket Doctor is the telemedicine platform for you. Reach patients online via virtual consultations using our cutting-edge platform with utilizes technology to make your life easier, allowing you to focus on the best possible care.
With video conferencing, secure messaging, electronic health records, admin services, an unrivalled support team and so much more, providing healthcare services through virtual care has never been easier.